My own personal experience with Pilates and back pain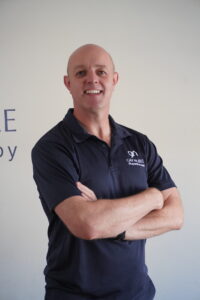 I wanted to share my own story about my introduction to Pilates, as like a lot people I have also suffered from back pain, many years ago.
About 12 years ago I was forced to take a month off work due to excruciating back pain. Luckily I had access to physiotherapy very quickly through some wonderful friends. I recovered from this bout of back pain but always felt like I had something in my back that would occasionally niggle, and I just managed on.
I joined a gym with my girlfriend, and really started enjoying going there and doing many of the classes. My girlfriend then suggested we go to a Pilates class. I'll be honest, and I say this to everyone, I thought Pilates was just for women. What a fool! I had my eyes opened after that very first class and we had a wonderful teacher. I learnt so much about
Pilates, body movement, breathing and control of body movement, even body strength.
My interest grew and grew. I could feel my body becoming stronger and more in control of the way it moved. I started to notice that my own back pain/niggle became less and less, and even now I have no back pain. I guess that my own enjoyment came with strengthening the body through movement along with improved flexibility.
So a number of years ago, I researched Pilates courses for physiotherapists and found the perfect teaching association in London. I spent the following few years going to London learning Pilates, until finally passing my teaching exams.
Pilates for me will always be a perfect adjunct treatment for back pain as I speak from a personal opinion and experience.
I would really encourage anyone with back pain to think about undertaking some Pilates. I can also say with absolute certainty that Pilates is not just for women, more and more men are starting to do Pilates as it comes with a lot of benefits. Remember too, that Pilates exercises can be easy to understand movement but also increasingly more difficult to challenge body movement and strength.
You can find out more here,
or
feel free to download our FREE Pilates report here