Online Pilates – Now Available From Your Home!
Due to the current situation our Pilates classes are now available on an online platform.
Well, little change as to the how you book a class. Just click on the button below, purchase some class passes and book into the classes you would like to attend.
Our classes are live streamed using the Zoom app, so make sure that you have downloaded the Zoom app to your phone or tablet.
We will send you a link to access the class. Just click on the link and wait for the class to start.
Find out more here.
If you are suffering with aches and pains from injuries to your back, neck or shoulder, or just wanting to avoid them, then a Pilates course is a
must

for you.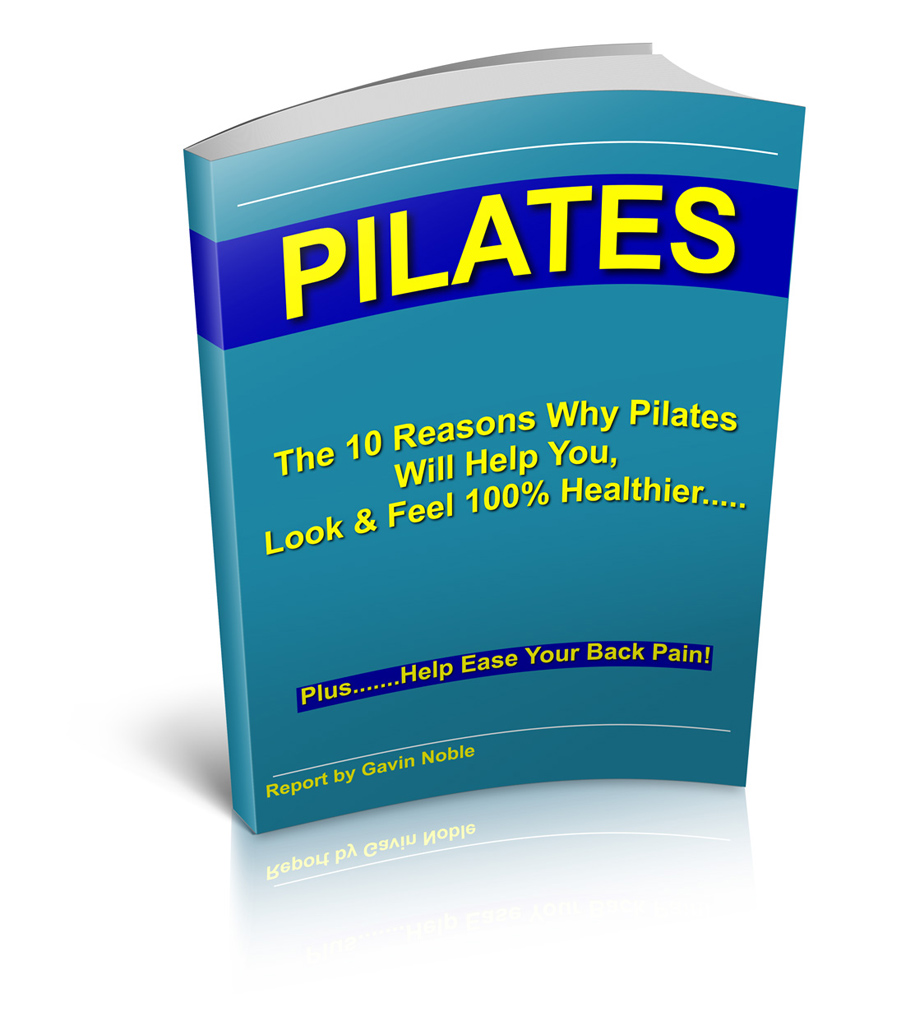 Download your 100% Free Report on Pilates and how it can help you look and feel 100% Healthier!
Do you want to become more flexible, stronger, feel healthier or do something that helps with back pain?
Are You Sick And Tired Of Paying for Blocks Of Classes, And Then Having To Miss Some Classes?
Do You Prefer Small Classes With Individual Attention?
Do You Want Freedom To Pick Your Own Class?
Do You Want To Be In Control Of When You Attend Classes?
What Is Pilates All About?
Pilates is a mind and body conditioning exercise programme which targets the deep postural muscles of the abdomen by building strength from the inside out. This form of strength is commonly referred to as core stability.
Pilates improves overall core stability, posture and rebalances the body. Pilates also exercises the whole body by combining the co-ordination of the deep postural and stability muscles with breathing and arm & leg movements.
With regular practice, Pilates positively changes the body and research now shows the effectiveness of such exercises in reducing pain, improving physical function, movement and well being.
We run many classes of Pilates per week, and we now offer one to one sessions also. Great for those people who want a more focused session with our specialist instructors, and who want to take that next step on to really improving strength and flexibility.
Here at our pilates studio in Lisburn, we believe in giving our clients the choice to choose whatever Pilates classes they want to attend. We won't sign you up for 'blocks' of classes! You won't lose out on classes if you are unable to make it one week!
We are passionate about being fair with our clients, which is why all we ask you to do is purchase class passes, via the website or from the clinic. Then all that's left to do is book the class you want to attend(space permitting).
Our classes are small(Max 10 people), to allow for individual attention if required. We want you to feel that you are getting the most out of the class teaching.
So no more large classes of 16+ people, where you feel unsure of what you are doing, and an instructor too busy to give you attention.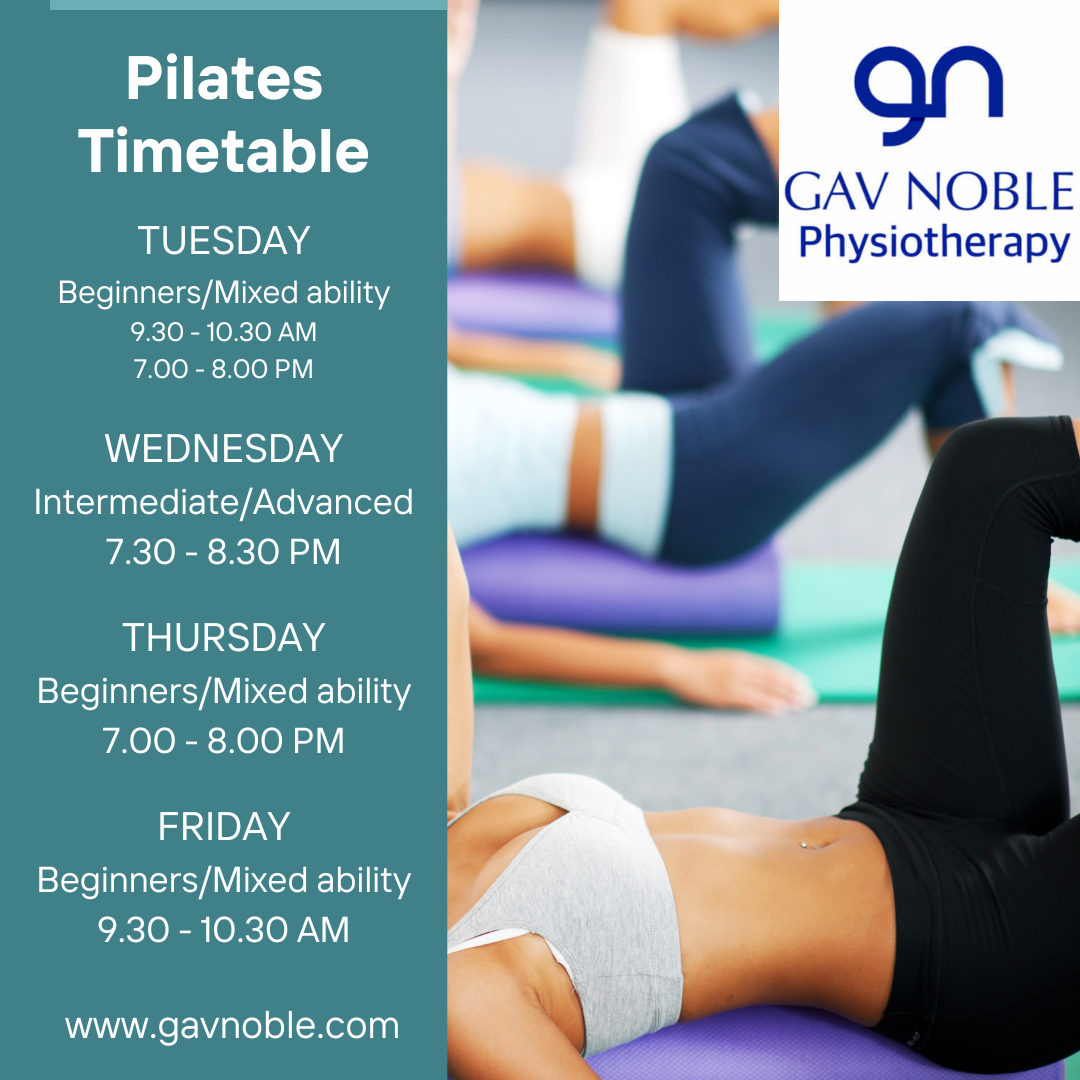 Improve your co-ordination
Improve your body alignment
Improve your concentration
Our Specialist Pilates Instructors/Physiotherapists, Gavin, Chris and Laurence have trained with the Australian Physiotherapy and Pilates Institute, and are some of the Leading Pilates Instructors in Northern Ireland.
Before commencing Pilates, you will be required to complete a Pilates assessment. This is to ensure your instructor has a full understanding of your needs and so that exercises and classes are directed appropriately.
You are required to complete a registration form to provide information on any previous medical history and current issues which may be relevant to your participation in Pilates.
Due to restricted class sizes it is essential to book your place on the course.
It is important to inform your instructor if there is any change in your medical circumstances. Most importantly, you must inform us if you become pregnant.
Class sizes are limited to enable the instructor to provide a high level of personal attention and enable modification of exercise as necessary.
Fees are payable upon registration.
One to one, two to one, or three to one sessions available!
Gav Noble Physiotherapy
13A Antrim Street
Lisburn
BT28 1AU
What People Are Saying About Gav Noble Physiotherapy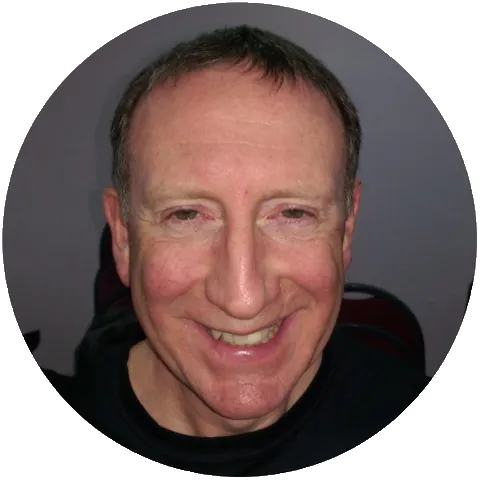 "I've always been keen on stretching regime, particularly as part of a maintenance dose after injury, and as away to avoid injury.
It seems the less you stretch the more likely you are to get complications like pulled muscles and reduced flexibility etc.
With busy lifestyles it is hard to maintain a weekly regime as a bare minimum.
Structured Pilates classes like Gavins', is a good way to stay injury free. Build your core strength and stretch those oblique abdominals.
Gavin, my only request would be don't take a break over the summer."
Philip Boyd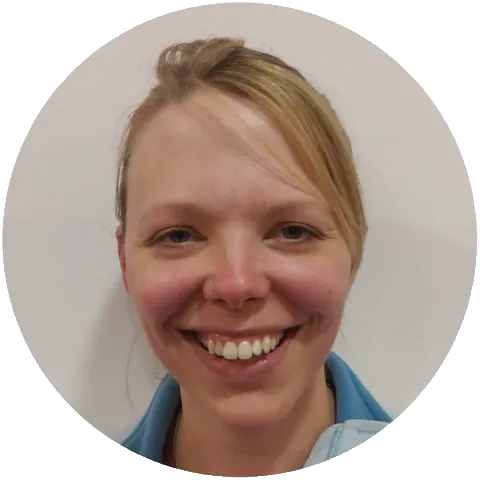 " I started attending Gavin's Pilates class back in September 15, shortly after having baby number two. At the start I found a lot of the exercises really challenging but I was surprised by how quickly I improved. Pilates addresses the main areas of concern that people have after having a baby, the abs get a serious work out each week!"
Gayle Baird
"I have a mild scoliosis and suffered from back pain on and off for years. Following physiotherapy I was recommended to try pilates. I was very nervous, mainly due to fear of further injury or discomfort. Chris, the instructor, was aware of my back problems and reassured me that stretching would help not aggravate my back. I found the instructions very clear and easy to follow. I soon started to really enjoy the classes, feeling stronger and having significantly less back pain. I feel like I have discovered core muscles that I didn't know were their before! The classes are good fun and I really look forward to going each week."
Emma
"I would have suffered from occasional lower back pain and would carry tension in my shoulders which I feel was brought on from the stresses of work. I have been attending Gavin's Pilates classes for nearly two years and I can feel the benefits and can't stop raving about it! I cannot recommend his classes highly enough. Gavin paces the classes at a level appropriate to ability and also shows us how to extend the movements. Not only do I feel the positives from Pilates, like a stronger core, but it is also my opportunity in the week for some 'me' time. I find the classes relaxing and engaging and come out feeling refreshed and ready for whatever else the week will throw at me. I'm very tall at 6ft1 and his classes have also enabled me to become more flexible- not only can I touch my toes, but can reach where my PE teacher told me I'd never be able to! Pilates has been the gateway for me leading a healthier lifestyle and wish everyone could benefit from it!"
Sarah Cummings
To book a Pilates session at Gav Noble Physiotherapy,
for physiotherapist led Pilates, Call 028 9266 6959