Is Your Shoulder Pain Coming From the Rotator Cuff?
The Rotator cuff.
The Rotator Cuff is a common name for the group of 4 distinct muscles and their tendons that provide strength and stability during motion of the shoulder.
Rotator cuff tendinopathy
The most common injury that people experience is a rotator cuff tendinopathy. Rotator Cuff Tendinopathy, according to
Lewis et al, "refers to pain and weakness, most commonly experienced with movements of shoulder. The tendons which attach the rotor cuff muscles to the bones in the shoulder and arm become inflamed which can cause increased pain and limit the amount of activities you are able to do.
Treatment of Rotator cuff injuries
Physiotherapy of rotator cuff problems aims to reduce pain and swelling of the tendons, to achieve normal range of motion and eventually strengthen the shoulder.
Initially rest and ice are used to decrease pain. It's very important that patients initially avoid activities that increase pain and symptoms. This period is important and should be guided by a healthcare professional who will inform the patient what type of activities may aggravate the issue.
Types of Physiotherapy Treatment
Manual therapy
A physiotherapist can use techniques like massage, myofascial release, mobilisation, soft tissue release and passive stretching to prepare the muscles for range of motion and strength exercises.
Shoulder Exercises
With a decrease in range of motion of the shoulder commonly reported within rotator cuff tendinopathies, shoulder stretching exercises should be focused on elevating tightness within the shoulder capsule.

It's important for the patient to do the exercises in the correct order; first stretching and range of motion exercises and then muscle strengthening exercises. It has been shown that exercises are effective and support the improvement of the shoulder tendinopathy compared to no treatment or placebo.
K-Tape
Kinesiotaping has been shown to have an effect on the treatment of rotator cuff tendinopathy.
TOP 4 TIPS FOR MANAGING ROTATOR CUFF TENDINOPATHIES.
DISCUSS ACTION PLAN WITH A QUALIFIED HEALTH CARE PROFESSIONAL.
2. SEEK PAIN RELIEF THROUGH MANUAL THERAPY.
3. GUIDED AND TAILORED EXERCISE PRESCRIPTION FROM A QUALIFIED PROFESSIONAL.
4. PILATES.
TOP 3 EXERCISES FOR ROTATOR CUFF INJURY
Active External Rotation Side-Lying
Lying on your good side, tuck your elbow in, keeping it next to your body, and move your arm outwards away from your stomach. This is a mobility exercise for your shoulder.
Video: http://youtu.be/DYiLROplbfw
Shoulder Abduction Long-Lever Active Sidelying
Lie on your side in a comfortable position, with your top arm by your side. Lift your shoulder towards the ceiling and above your head as far as feels comfortable. Bring your arm back down to the start position. This exercise will help improve the
mobility in your shoulder.
Video: https://youtu.be/Q-AJmmO4t2E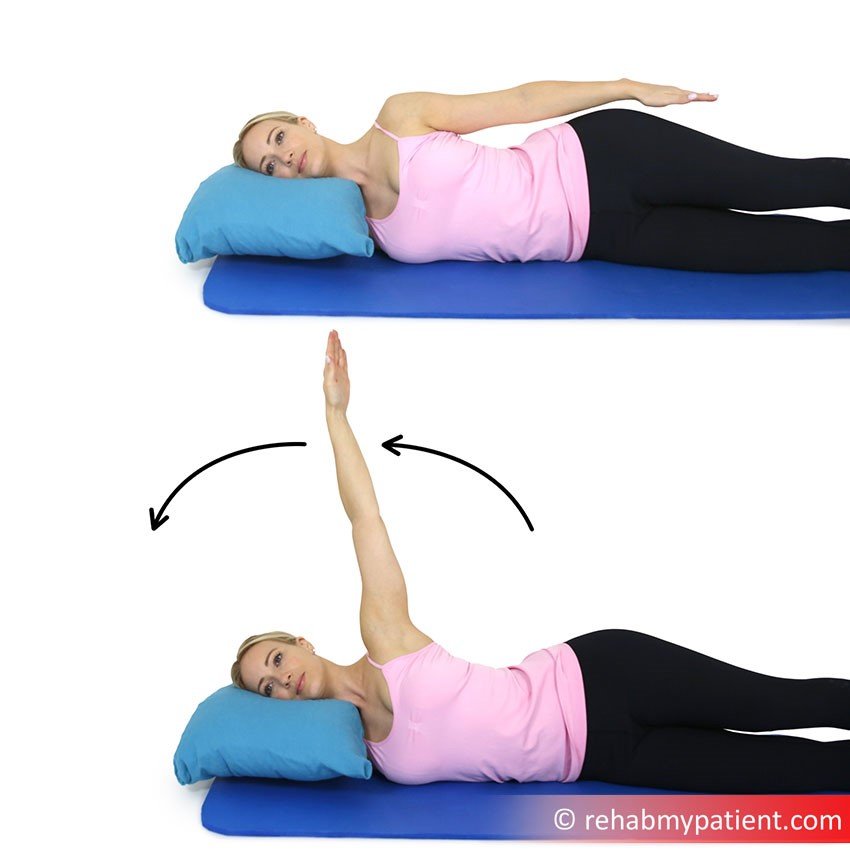 Internal Rotation with Over-Pressure
Lying on your injured side (if its too uncomfortable to lie on this side, then stop the exercise), bend your arm to right angles, and gently push your palm towards the floor. This is a mobility exercise for your shoulder.
Video: http://youtu.be/DOiAXM6rK5M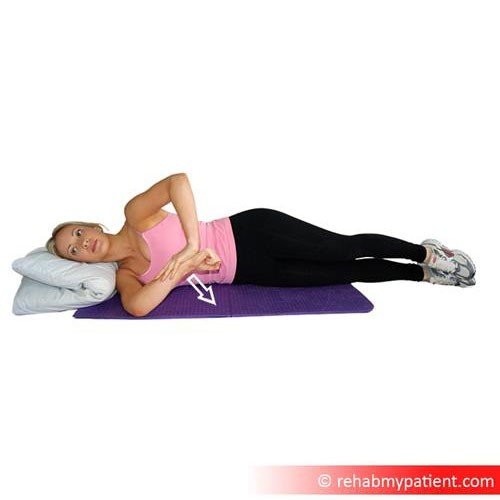 If you have any questions that you feel I may be able to answer then please call the clinic 02892666959, or email info@gavnoble.com. The clinic may be closed but we are well and truly open for virtual consultations, online Pilates. Even if you just need to chat about something, please just call.
If you want to find out more about shoulder pain then check out our shoulder page where you will find a report, with 7 Top Ways To Stop Shoulder and Neck pain.
https://www.gavnoble.com/neck-shoulder-pain