Practice Manager
Ben Lewis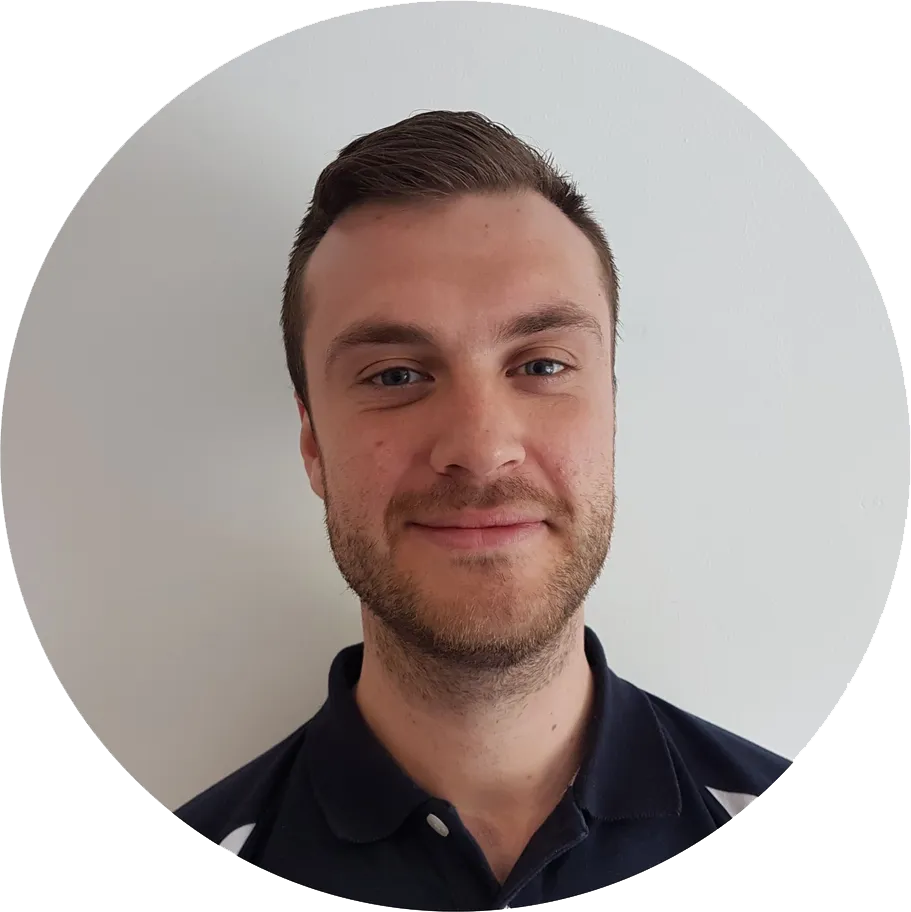 Ben Lewis
Practice Manager
Tip: Feeling energetic is a key to happiness and to self-esteem, so take steps to keep your energy high.
Qualifications: BSc Hons Sport Technology
Ben is the main voice behind the phones and most likely the first person you will meet at the clinic. Ben is now running the show here at the clinic and is our go to person for all queries.
Ben has a wealth of experience in customer service coming from a fitness background where he has spent 7 years managing one of the leading Health Club's in Belfast helping thousands of people to achieve their fitness goals in an empathetic friendly manner. He has helped people from all walks of life to reach their end goal of a fitter healthier lifestyle, and now looks forward to ensuring we get you back to doing the things you have been missing out on! His change from fitness to rehabilitation brings a new dynamic to our team which will result in you having the best possible experience in the clinic.
Ben qualified with a Bsc Hons in Sports Technology from the University of Ulster In Jordanstown with a keen interest in sports bio mechanics.
His aim is to ensure the overall smooth running of he clinic looking after any queries or concerns you may have and he is more than happy to help in any way he can.


TV show: Match of the Day

Singer/Group

: 
Kings of Leon, Simply Red, Foo Fighters

Holiday: Travelled South East Asia, Australia and Fiji with a group of my closest friends. It was an unbelievable once in a lifetime trip!


Film

: 
Wolf of Wall street

Celebrity

: 
David Beckham.

Place: Toss up between Laos and Fiji, I have fantastic memories from both places!

Team: The famous Man United!


Sports: Football, Golf, Rugby, Cricket

Book: don't read many books to be honest.

Hobbies: Watching sport, playing sport, anything sport related and enjoy dining out with my girlfriend Lynne and walking our pug Frankie.