Specialist Physiotherapist
Laurence Leonard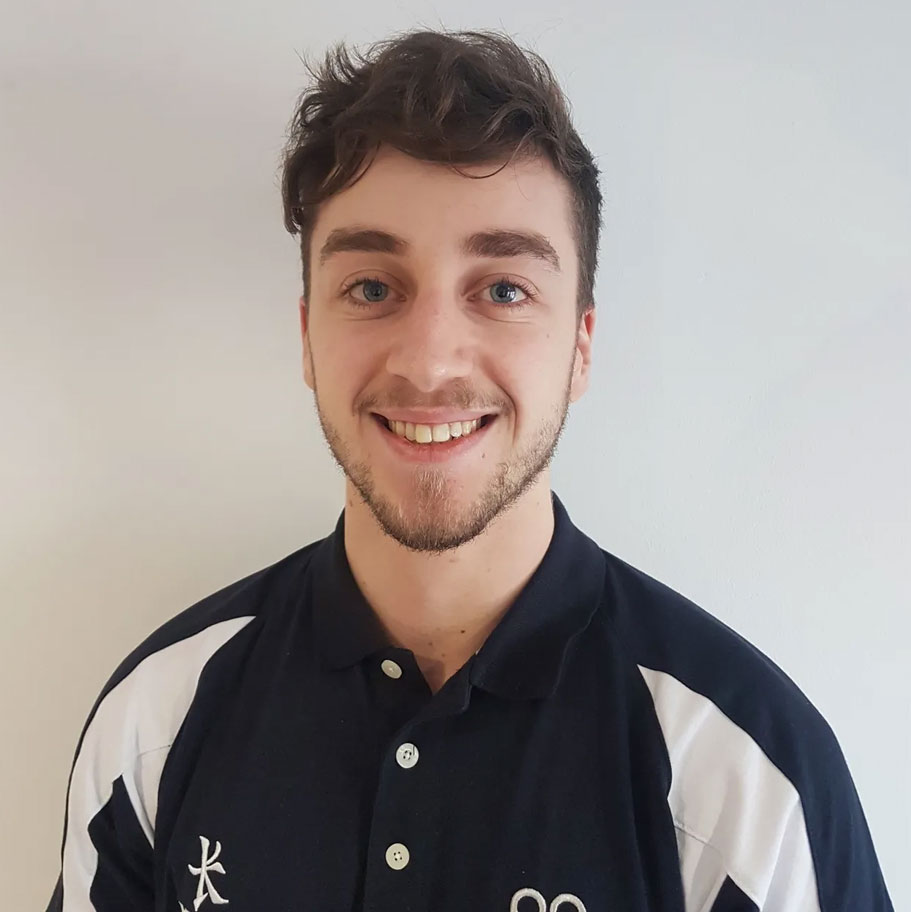 Laurence Leonard
Specialist Physiotherapist
Tip: It's never too late to start a new sport, or training routine. The positive effects of exercise are endless and you will surprise yourself with what you can achieve.
Qualifications: Bsc (Hons) Physiotherapy
Laurence is our newest Physiotherapist at the clinic and his recent studies in London have equipped him with some of the most up to date teaching on physiotherapy. He is an experienced sports massage therapist and has trained in activation and treating sports injuries which he uses to help clients overcome their pain and stiffness, which helps them get back to doing the things they love doing.
Laurence has an extensive sporting background and has dedicated most of his spare time to training with Taekwondo Northern Ireland. He has competed in Scotland, England and Portugal and uses his experience to coach at his local club. It is no surprise he has developed a keen interest in biomechanics and the psychological effects of sports injuries.

Place: Vondelpark, Amsterdam

Restaurant

: 
Pizza Express


Holiday: Cancun, Mexico (great burritos)

City

: 
Brussels. Incredible food, beer and a friendly atmosphere.



Singer/Group

: 
Average White Band, Bicep, Jake Bugg

Celebrity

: 
Anthony Joshua

Sports: Taekwondo, Basketball, Rowing

Book:  First Man In: Ant Middleton


Hobbies: Sightseeing around Ireland, socialising with friends, walking my dog
Why not ask Laurence all about his Taekwondo training and competing…He's a Black belt 1st Dan athlete…….so no messing with him!